It's time to make a change.
Clearly, things aren't working as you'd want.
You're ready, and I'm here to help – but you're not sure how to get started.
It's frustrating not to know which way to go.
Allow my experience to work for you.
"Tired" doesn't begin to describe it.
Holding it in.
Pushing through.
Feeling alone through all of it.
It's exhausting.
So much has happened.
Things just keep coming, one after the next.
There hasn't been any time to take a break.
My job is to help you take that time for yourself and your personal growth.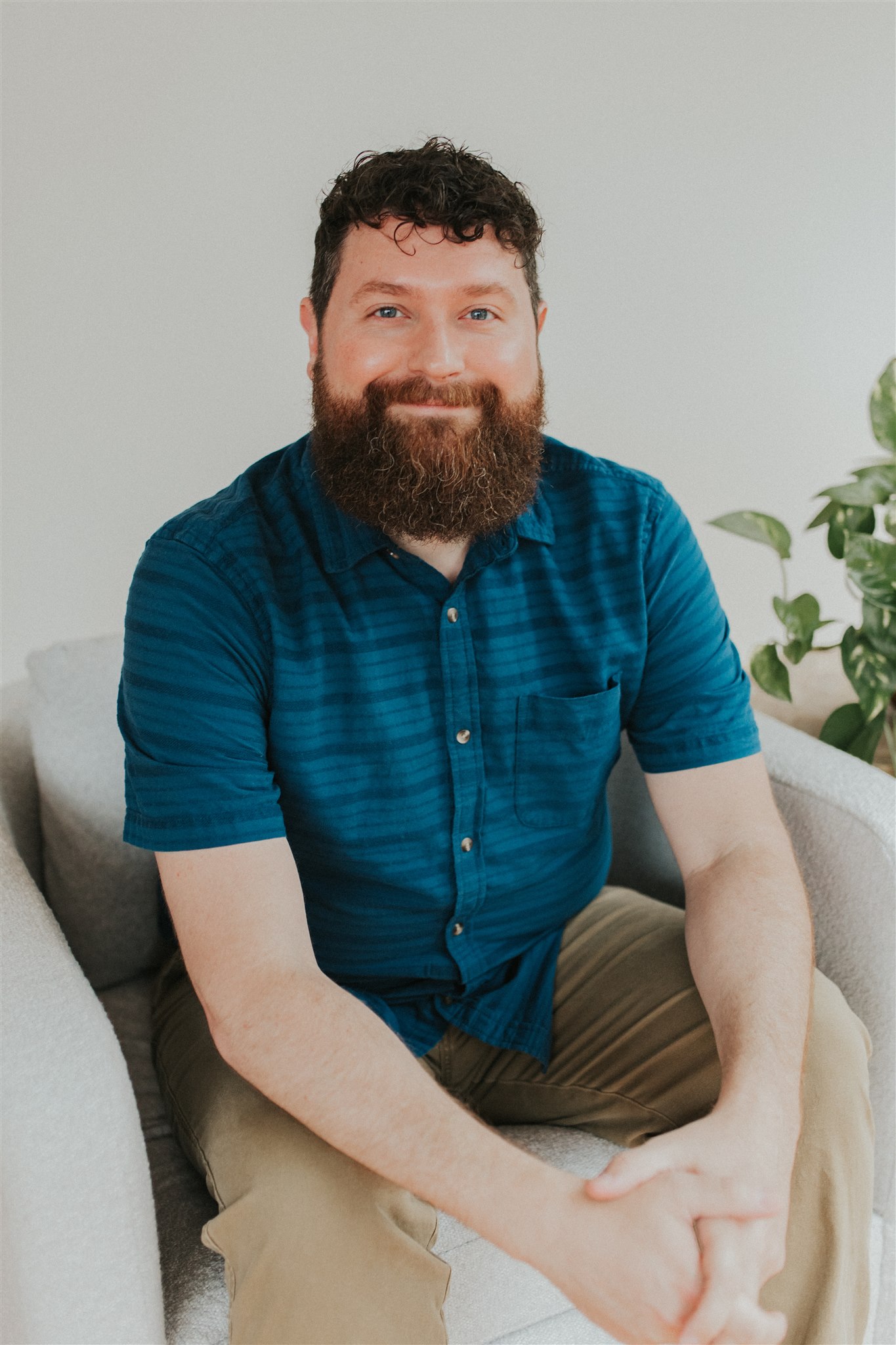 Take a chance on your own health.
Walking into my office the first time, you might notice I don't have any expectations about how you "should" be.
You don't have to keep your guard up – or worry about what you might say.
There isn't any judgment here – only opportunity for growth.
It's calm here. No one here is yelling – or giving you looks.
It's okay to be who you are – I've created this space for just that purpose.
The world hasn't been kind.
Your experiences have led you this far, pushed you to places you don't know how to come back from.
Let me help you find your way back to where you want to be.
Most of your pain has come through interactions with others.
My goal is to help you create the relationships you want – relationships with others and yourself.
When I'm not working…
I spend time with my wife, Victoria, and our dog, Nova. I love spending time outdoors and playing drums in my free time.
Training & Certifications
Masters in Clinical Mental Health Counseling from Mercer University
Trained in Emotionally Focused Couples Therapy: Externship and Core Skills Completed
Emotionally Focused Individual Therapy (EFIT) Trained Part 1
Emotionally Focused Family Therapy (EFFT) Trained Part 1
CSAT Candidate
3+ Years of experience on Inpatient Hospital Level
Areas of Focus