Life just feels never ending, a book with so many chapters.
It's uncomfortable to share your most vulnerable feelings, with anyone.
Craving a space to be your authentic self.
It feels impossible to find.

Imagine a space where you are heard.
Someone is there to communicate, "you matter."
No false expectations.
A place tucked away to relate, relax and, yes, release!
I hope to provide this warm, welcoming space for you to be YOU.
Your feelings matters and you deserve to be heard in a judgment free zone.
As a dedicated therapist, my goal is to help you develop a place of trust.
I am sensitive to my client's needs to meet them where they are.
Each client is unique, my approach is tailor made to you.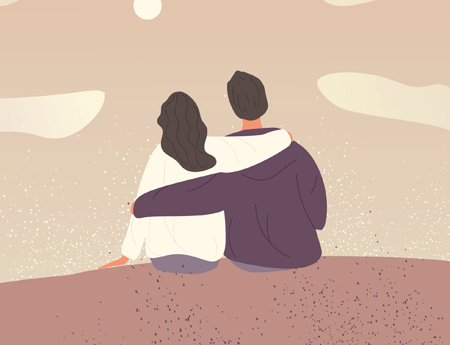 In this chapter of your life, you can be heard and educated on resolutions and life-changing coping skills. Therapy works when we collaborate to complete the necessary work. We will go at a pace that is most comfortable for you. Together, we will dig to the root of the problem. We will develop an action plan to help you accomplish goals and discover your full potential. Whether that is individually or in your relationships.
I believe in being your helper, it has been my passion since childhood. All my life, others would seek me out for support and guidance. I now realize this is not just a career, it is about providing a lifeline of hope and strategy. It is an honor to be able help clients who are feeling hopeless, leave feeling hopeful.
I have found a passion helping women who experience trauma and couples in crisis. I have worked with over 300 couples in crisis to find connection once again. My experience working in Division of Family and Children Services has helped me approach clients with sensitivity and care from all levels of families, individuals and couples.
Many ask, "why therapy? Why work with others that have given up hope on their life and relationships? The response is always, families are what make up our communities. If marriages are saved, families are saved, and then communities/cities are saved. I teach couples, Marriage is not hard work, it is heart work! My most memorable moment is helping a client on the brink of divorce feel a sense of hope and rekindle their relationship, they are still thriving today!
The moment you sit in that comfy chair in my office, you may finally get to say, someone sees me!
Training & Certifications
Masters in Professional Counseling from Grand Canyon University
Trained in Gottman Level 1
SAFE Certified
Prepare Enrich Facilitator
4+ years in Department of Family & Child Services
Areas of Focus
Couples in high conflict or crisis, anxiety, premarital counseling, divorce care, trauma, OCD, Christian counseling.
Therapy Modalities
Attachment Theory
Dialectical Behavior Therapy
Cognitive Behavioral Therapy
Emotion Focused Therapy